Biographical Information[b]
Annmarie's dad was Apollo (the God of music), and her mother, well she dosent know. Shes always lived with her uncle, David.
Name:
Annmarie Maeve Wells.
Gender:
female
Age(13-21):
15
Nationality:
American
Birthplace:
Alabama.
[b]
Physical Description
Hair Color:
blondie brown
Eye Color:
Hazel, they change though.
Height(Approximate):
5"2
Weight(Approximate):
104 lbs
Typical Clothing:
raggedy jeans, black converse, and a long sleeve shirt, with a hoodie.
Image(Not necessary):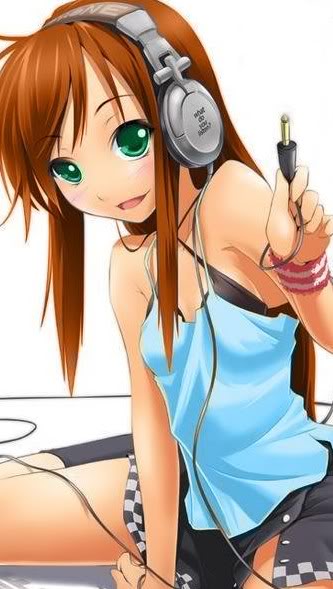 Personality Attributes
Personality:
hes an outgoing girl, who can be snappy, but who can also be shy and nice.
Flaws:
she has freckles on her face, that gather the most on her nose. and her eyes change from brown to green. she carries around her ipod and guitar wherever she goes.
Likes:
Music, singing, writing songs.
Dislikes:
being the new girl.
Goals/Ambitions:
she wants to share her music with the world.
Strengths:
she can put on her pokerface.
Weaknesses:
her pokerface dosent work if you can see emotion in eyes.
Fears:
losing her guitar, and making enemies.
Special Skills:
she's skilled at any music instrument she picks up.
Godly Powers
she can hypnotize her with her singing, or by playing a song.
History
She was a baby, when her father had to leave her. He left her with her Uncle David, because her mom couldn't be found. Ever since she was little, she was told not to sing in public. She broke the rule naturally, having a song in her heart. People gawked, she was bullied for being different. She eventually was expelled for getting into to many fights. She eventually meet someone, Blake, who knew she was different, and she was kept out of trouble. But something happen, and she was taken to HBH.
Personal InformationWeapon(s) Of Choice:
bow and arrow
Fighting Style(s): Family(Non-godly side minus the parent part):
her uncle David, and cousin Clair.
Grandparents-
she dosent know them
Parents-
Apollo- dad
?- mother.
Siblings(edit when necessary)-
none.
Love Interest(Description of a good match, not the actual person):
someone who likes to listen to music. tall, and protective.
Hobbies:
playing guitar, listening to music, anything to do with music, oh and swimming.
Chronological and Political Information
Religious Views(If any):
she use to go to church with her uncle
Political Views(If any):
none